Axel Bruns
Yesterday I had a meeting with Associate Professor Axel Burns (http://staff.qut.edu.au/staff/bruns/) who is an expert in interpreting new media data with a special interest in live analysis of Twitter data during national and global events.  I came to talk to Axel about his work with analyzing the #QLDFloods  (which can be found @ http://www.mappingonlinepublics.net/) and his visualization of...
My next project
http://boxie.media.mit.edu/ OMFG I NEED TO BUILD THIS!!!
#Digital Schizophrenia
I had another seminar with Laura Forlano as a part of Urban Design Masters class DEN511 yesterday (See previous post). She ran through her work but with more emphasis on defining the new subjects that have been created due to the merger of design and technology. The definitions of: Intelligent Cities (Sassen) Smart Cities (Townsend) Networked Cities (Greenfield) Digital Cities and Urban...
Laura Forlano Lecture
Why is the first thought I have when I take a sip of my coffee is; "Have I checked into foursquare?" This is thought I had after leaving a lecture with acclaimed academic Laura Forlano (Assistant Professor of Design at the ITT Institute of Design)  today, speaking on the role of IT in supporting open innovation networks in urban environments. Here's the abstract on her work: Abstract Designers...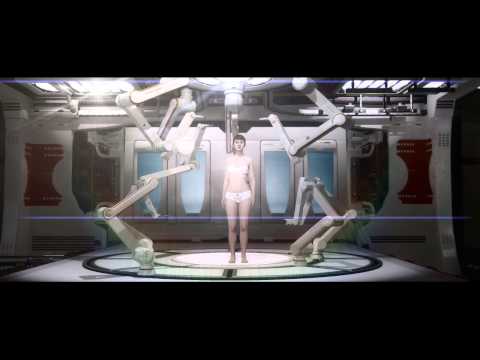 Artist prints facebook identity card →
I'm just doing a bit of a creators project dump here. This was also an amazing article about having a 'social idenfitication'. As long as there are no lines or annoying public servants giving them out I'm ok with it.
EELS Project
Found this on NOTCOT.org this morning. The software is really quite extraordinary. Madmapper is a 300 pound program that allows for the project mapping of complex geometry. Madmapper : http://www.madmapper.com/madmapper/features-and-concept/ The game prototype they developed is extraordinary when it comes to looking at how a sculpture can be used as an electronic interface. Without the aid of...
Things
Couple of things. TheEdge Queensland is an awesome website that does open workshops for young creative people. Check it out. http://edgeqld.org.au/ Make Magazine is an organization that specializes in hobby robotics, hobby fabrication, craft and amature electronics on a large scale. Based in San-Francisco? I Think? They're almost responsible for my passion about DIY. ...
The question being addressed by this research is; What is the role of digital fabrication in the creation of digitally responsive architectural surfaces?   The main focus of the research is to investigate the way digital fabrication can assist in the creation of digitally responsive architectural surfaces. Due to the popularization of Urban Informatics in the architectural community, the article...
Abstract
ABSTRACT: Architects consider themselves craftsmen as well as designers. The fascination with investigating, fabricating and using complex forms to inform architectural projects still a popular methodology in architectural studios. Architects are turning to digital fabrication technology investigate the possibilities of using raw digital & urbaninformatic data to influence architectural form....
Thesis Project Post 01
Hi, So I'll basically be putting the thesis work up in small bites to give me some sediment to build upon and generate a body of work. (If I can still be bothered doing this in the future) I've always been into reactive surfaces during my architectural education. I can remember a second year project that involved a reactive / video enabled facade that would project images based on...
My Thesis Work
Because I'm extremely lazy, and have a very small concept of what 'Time Management' is. I have been neglecting this website!! NO LONGER!! The Queensland University of Technology architectural conference is this Friday (11/11/11) (creeeeepy). After this date I will publish the work I've been doing for the past year on Intelligent Architectural Surfaces. After publishing...
Watch
Peggi 2 Multiplexing Board Arrives
Digital Chainsaw (AT) BlogSpot →
Watch
Current Module Testing
Watch
Wall Module 01 Testing
Watch
Wall Module 02 Testing
Project Update 02
Step Two_ 17/6/11 Survey Data_ Analysis has started to pour in from the survey monkey circulation data is slowly coming back in. When the data is received then analysis can begin and visualization of the survey data can be tested. Rapid Prototyping_ There was a problem with the grasshopper modeling as some of the surfaces were not lofting properly then the model was given a thickness. The...
Project Update
Step One_  14/8/2011 SURVEY DATA_ When designing intelligent architectural surfaces it is important to develop a user interface that will enable the wall to convey the relevant information to the user. So in designing an interactive wall for a large scale urban transportation system it is necessary to research on what type of information should be available to the user. To help inform the type of...
Watch
Testing of an interactive wall in grasshopper with an Arduino sensor.
5 tags
Intelligent Architectural Surfaces
This project is to create an intelligent architectural surface that is able to assist in the operation of rail networks throughout Queensland. This is the first trial of trying to get the arduino software operating through a plug in for grasshopper named "firefly". The setup is geared to read the distance measured by the "Ping" ultrasonic sensor and pump those outfits...